HIGH SUMMER – Exhibition – August 19th to September 13th.
Our latest exhibition is inspired by High Summer, Ebenezer Jones 1820 – 1860 ('The Seasons : the Nation's most Treasured Nature Poems' pub. Faber 2015)
I never wholly feel that summer is high,
However green the trees, or loud the birds,
However movelessly eye-winking herds
Stand in field ponds, or under large trees lie,
Til I do climb all cultured pastures by,
That hedged by hedgerows studiously fretted trim,
Smile like a lady's face with lace laced prim,
And on some moor or hill that seeks the sky
Lonely and nakedly, – utterly lie down,
And feel the sunshine throbbing on body and limb,
My drowsy brain in pleasant drunkenness swim,
Each rising thought sink back and dreamily drown,
Smiles creep o'er my face, and smother my lips and, and cloy,
Each muscle sink to itself, and separately enjoy.
Exhibitors.
Jennie Ashmore:
Jennie is a contemporary pressed flower leaf collage maker. She studied painting and printmaking at Exeter College of Art and taught art in schools. In the 90's she moved into environmental education, conservation and gardening, enabling her to work outdoors influencing her art practice of leaf collages. She move from Wales to Scotland in 2003 developing her work even further, with more opportunities for exhibiting and networking with other artists, In 2018 my book, The Art of Pressed Leaves and Flowers was published by Batsford books.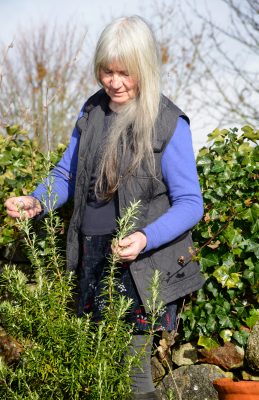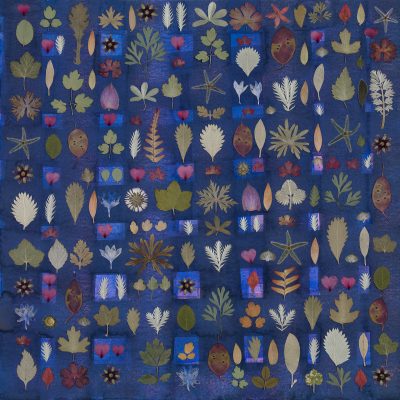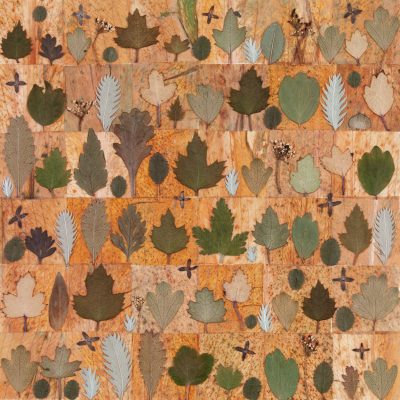 Sue Dunne:
Sue's ceramics are hand-built and press-moulded in grogged white earthenware, which Is then coloured with velvet underglazes before either dipping or pouring with a clear glaze. Sue concentrates on using real plant material as a starting point. New works inspiration is gathered from close observation of the amazing growth and change over the seasons, both in her own garden and in the woods and fields beyond. working in ceramics all her adult life, Sue started with a degree course at Bath Academy of Arts and has won several awards and featured in a publications, including Craft & Design and Die Zeit.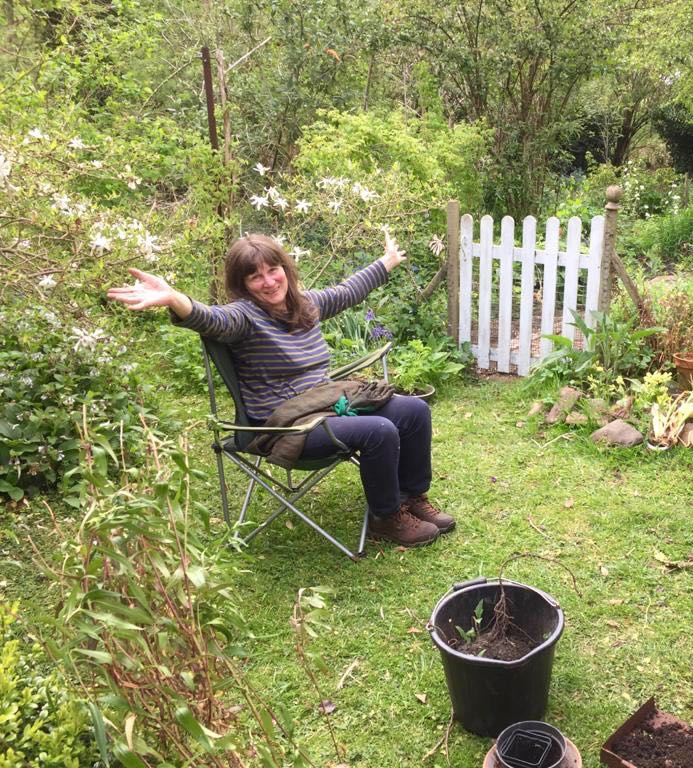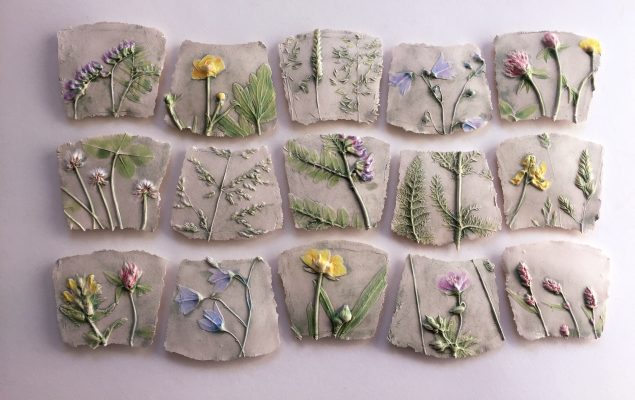 Suzanne Stuart Davies:
Suzanne studied Fine Art at Liverpool College of Art and later, Art History & Philosophy with the Open University. Between 1998 & 2017 she lived in Dumfries & Galloway, setting up two galleries and involved from the beginning with 'Spring Fling', the region's open studio trail. Currently living and working in Cumbria allows Suzanne to enjoy the challenges of responding to different landscapes within the county. To make work in series she uses traditional materials – sketch/notebooks, studies, photographs, collage/montage,  oil on canvas and board. Her ideas come from explorations of place / land use and also the work of other artists, poets and writers.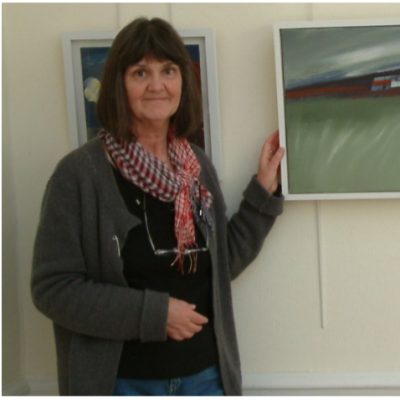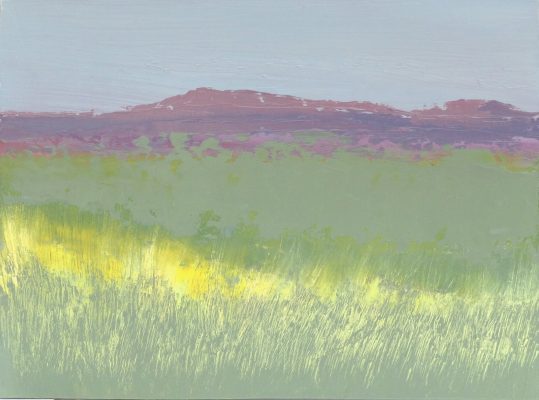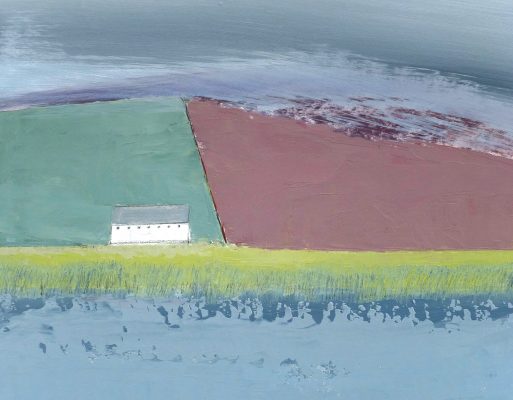 Rachel Phillimore:
The starting point for Rachel's work is fabric. She uses a wide variety of materials, both old and new – woollen, silks, velvets and sparkles. Using the traditional technique of hooky and proggy, she makes wall-hangings and rugs. It is a slow process selecting and cutting the cloth to work into the hessian which is stretched on wooden frames. Living in the North Pennines, her work draws ideas from the landscape, with its ever-changing light; with her use of colour often referencing the natural world and the changing seasons. The work Rachel is showing at The Hive is about moments of colour: the vibrant colours of a woodpecker, kingfisher, or goldfinch, or the rooted colours of flora, earth and water. racheltextiles.co.uk