Our Latest Exhibition – Prometheus, The Bringer of Fire and Fables – September 17th to October 11th 2020.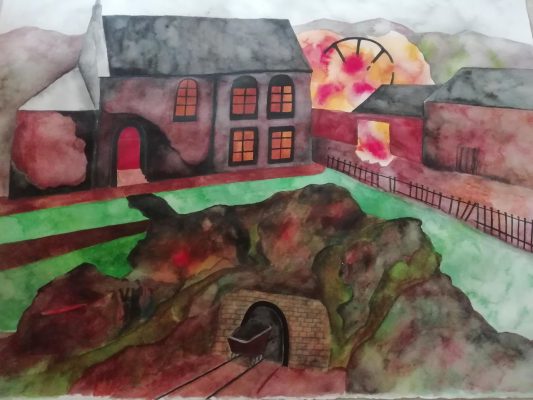 Words by Peter Robson. I have, since being a young child, drawn, painted, mused and dreamed way too much, and I guess these could be considered the constituent parts of being an artist.  Often, I present politically driven events in order to provoke questions about the actions of those in power and those that have grabbed power.  I consider myself an activist and it clearly informs my work.
I have been inspired by the North Pennines and its landscape with villages and towns languid in this post-industrial milieu and its stark contrast to the once thriving behemoth it was.  Men, Women and children toiling at the behest of industrialists with untold stories of hardship, poverty and death.
Prometheus, although steeped in legend, is a small very personal reflection that the role we have had as a nation, like the land, is tarnished and that the role we continue to play on a world stage is 'fool's gold'.