An Exhibition by Lindsey Cooper – Opens Thursday 15th October 2020
For Lindsey during lockdown, the usual routes to inspiration were no longer available.  Days at the coast and trips to the countryside were forbidden and, as lockdown continued, Lindsey found memories and imagination began to play a significant part when thinking about the work she would create once she could return to the studio. The work that evolved out of this period leaned much more towards the abstract than any of her previous work. She became increasingly interested in the textures, tones, colours and patterns from her imagined scenes.  She was absorbed in the process of creating the work and enjoyed experimenting with mixed media to achieve the look she saw in my mind's eye.
Originally from South Yorkshire, Lindsey moved to the North East at age 18 to study art.  She loved the area so much she didn't return to Yorkshire, eventually settling in the market town of Hexham, Northumberland, where she has a studio on Battle Hill.
Starting out as a painter, capturing the atmospheric and dramatic coast and countryside of Northumberland in acrylic and mixed media, she more recently discovered a passion for printmaking. Lindsey discovered that lino print suits her bold representation of the chosen subject matter.  She loves every part of the process, from the design, the cutting of the lino through to the finished printing.  All of her original prints are printed by hand (using a wooden spoon), or on her trusty etching press, using Japanese paper and archival quality inks.
Her inspiration for her prints is the natural world, favourite subjects being seed heads, flowers and animals/ birds. Lindsey also takes inspiration from the iconic places of Northumberland – Sycamore Gap, the Ferry Hut at Alnmouth, Hexham Abbey, the Refuge Hut on Lindisfarne Causeway, to name a few.
Her prints are also digitally printed on to home products such as mugs, coasters and tea towels as well as cards and notebooks and these can be purchased at shops, galleries and fairs around the North East.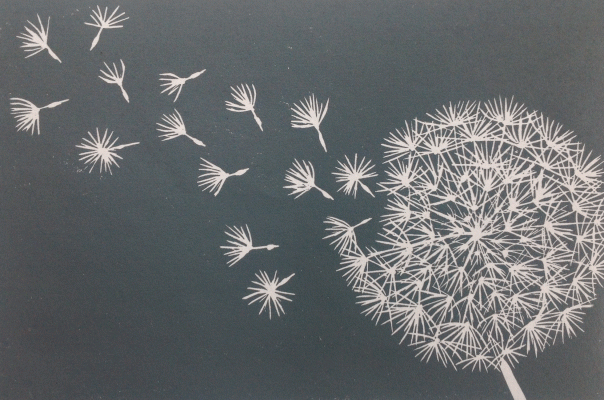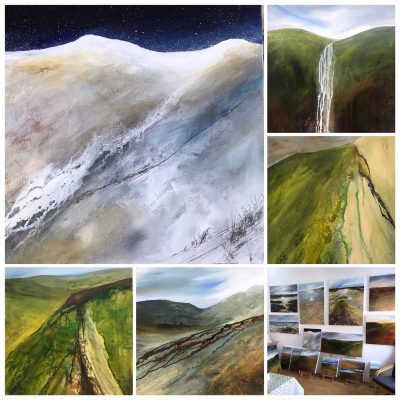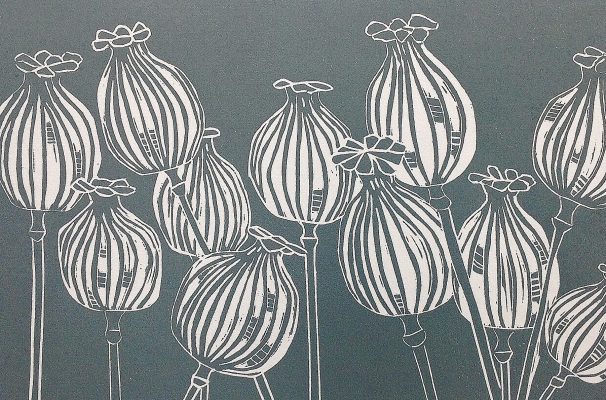 Follow her on Facebook: facebook.com/LindseyCooperArt and Instagram: @lindseycooper57   Website: lindseycooper.co.uk
Visit her, by appointment, in her studio at 6 Battle Hill, Hexham, NE46 1BB (above the Sarah Loveland Photography shop and gallery). Tel 07803929195